A few weeks ago I came across this amazingly endowed Caribbean girl on Instagram. Onika Dennis is her name and she is a commercial model.
For Onika Dennis, modeling wasn't her thing since she didn't believe in herself. She never thought she would look good behind the camera.
The 22-year-old, who recently finished her Management Bachelors Degree at the University of West Indies says that runways has since taught her to be bold. Her photoshoots with famed photographer J Hamilton prove that, unreservedly. She's curvy and trendy. She knows what works for her body. I am pretty sure that she'll get a major modeling deal soon.
Here's my conversation with the Trinidadian beauty:
BMRA: When did you start modeling?
Onika: I first started modeling at the age of 17 doing mainly runway with a company named Redrunway. Photoshoots really weren't my thing cause I always thought that I wasn't that photogenic.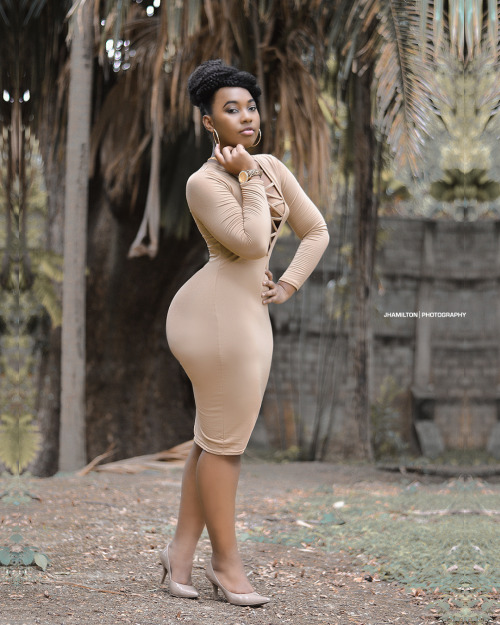 BMRA: What inspired you into modeling?
Onika: I always wanted to do runway because I felt that it would help me to improve my self-esteem, which I did cause the runway training teaches u to walk with your head high and be more confident.
BMRA: What's life like being on a beautiful island like Trinidad?
Onika: Firstly is hot! lol, but most of all it's fun there is always something to get your mind off whatever problems. In other words, there is always a "lime" somewhere as Trinidadians will say, to help relax me.
Also read: 9 Reasons Why Malaika Firth Is The African Queen Of Runway And Style
BMRA: What's your favorite food?
Onika: Provision and saltfish.
BMRA: Any African musicians you love and would love to work with?
Onika: I love love love Azonto (Fuse ODG), Iyanya, and Yemi Alade…these artists literally give me life lol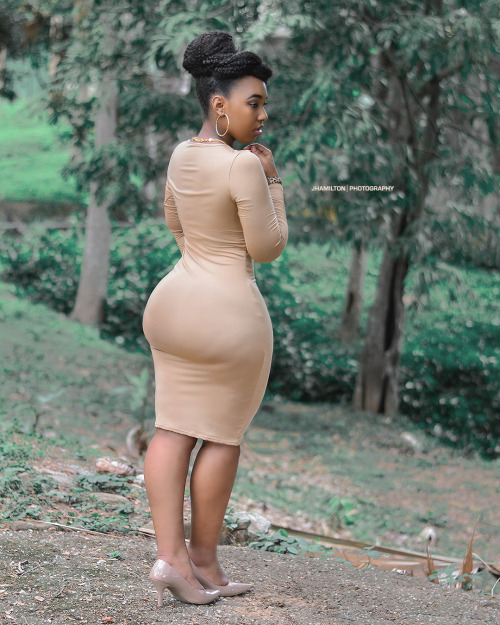 BMRA: What's the hardest thing about being a thick model?
Onika: The hardest thing I will have to say is trying to be sexy without showing that much skin. It's like people expect me to show off everything but I have always realized from really young that I was different from the pack. So I set out to show young girls in particular that classy is sexy and that's difficult 'cause a lot of their minds are already set on seeing the skin of thick models.
BMRA: Which brands would you love to work within the immediate future?
Onika: Fashion Nova — their clothes are close to perfection, each and every one of them.
BMRA: How do you describe your fashion sense?
Onika: I can be just classy or classy and sexy as hell. I'm a fan of 'less is more' where clothes are concerned so u will never really see me in overdone outfits. I keep it simple and sexy.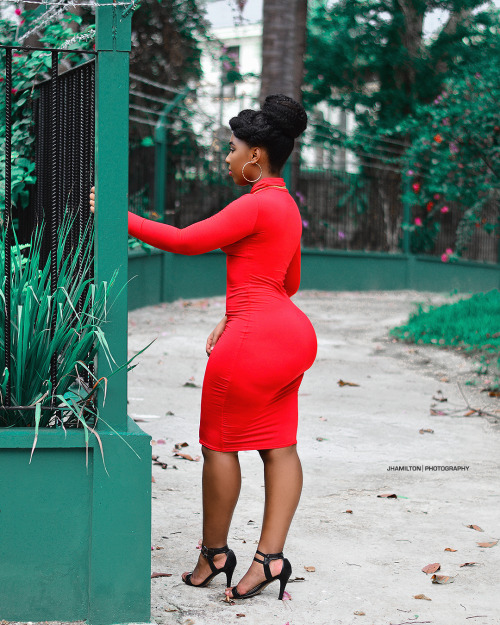 BMRA: Which magazines do you read?
Onika: Occasionally I browse People Magazine
BMRA: Finally, how do you wish to inspire young people who want to model, what can you tell them?
Onika: "Let your personality shine through. It's your biggest differentiator and will attract the right people to your business." — Jonathan Cooney… And don't change who you are for the sake of popularity on social media.
Interview conducted by @harunmomanyi. Harun is an accredited lifestyle and entertainment journalist, known for working with the likes of Yemi Alade, Vanessa Mdee, Sauti Sol, Eddy Kenzo, K.O and other big celebrities. You can check out more of his work at www.momanyiharun.com.