The first time I got to know Fawwie Sol was during Coke Studio Season III. I was drawn to her aura; her eclectic approach towards fashion styling. No wonder she was chosen as the wardrobe stylist for the show.
The public figure is also a makeup artist by profession and is the owner of Fawwie's workshop. Before venturing into entrepreneurship, Fawwie studied makeup artistry and worked with big companies like MAC.
I had a quick conversation with her to find out what she really is all about when it comes to fashion.
Her take on locally produced apparel:
"Kenyan designers surprise me everyday. I love working with and helping young designers," she told me. And if you that that she has a favorite, you're probably wrong. "There's a lot of upcoming designers that I love; I don't have any favorite," she added.
The beauty has previously confessed to be an avid shopper, with her favorite destinations being literally anywhere; think of " New York, Dubai, South Africa, local designers in Kenya, West Africa and South Africa… the list is endless," as she said in a Standard Media interview.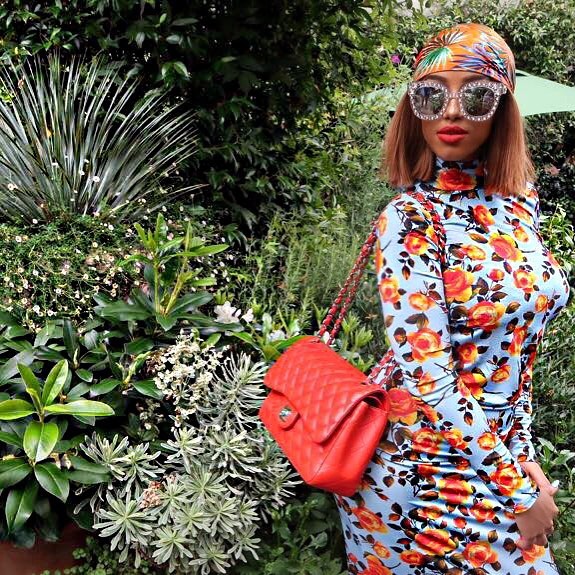 She told me the same thing. Fawwie can "can go to Eastleigh and turn up with a decent Baati dress."
The down-to-earth fashionista also weighed in on the whole second hand (Mitumba) vs designer clothes.. She feels that "clothes are clothes" whether new or re-bought. Fawwie however advises you to "stick to what's in your budget."
Also read: Top Kenyan Model Olivia Sang On Boudoir Photography: "Art Comes In All Shapes And Forms"
Although she had her tomboy phase in her early teens, it's still manifested in a few ways when she decides to rock some classic boyfriend pants and a tank top. It works perfectly well for her; almost every outfit brings out her feminine curves. Surprisingly, she does nothing to maintain her killer body.
"I honestly don't do know…I guess I'm one of those lucky ones. I hate the gym," she confesses.
Just recently, some Kenyan celebrities were bashed for wearing "below standard" outfits on the red carpet. Fawwie had something to day about it.
"Honestly, Kenyans have changed a lot and I am proud to see people caring. For a red carpet look though, I would recommend a small purse, very subtle makeup and accompanying jewelry."
Fawwie's Workshop is having an upgrade of its look as you read this and you can only expect a fresher look, just like its founder's.
Interview conducted by @harunmomanyi. Harun is an accredited lifestyle and entertainment journalist, known for working with the likes of Yemi Alade, Vanessa Mdee, Sauti Sol, Eddy Kenzo, K.O and other big celebrities. You can check out more of his work at www.momanyiharun.com.