Mary Erica is one of the fastest-rising content creators and entertainers in East Africa. Her dance videos are the epitome of pure talent and body positivity. And her hard work has been getting accolades and recognition from the who-is-who in the industry.
Inspired by other creatives from all over the continent, Mary Erica's journey started when she was quite young. However, she's consistently outdone herself and excelled in dancing and acting, her talents.
You may have recognized her from a music video or a trending IGTV video, or even a shout-out from a top celebrity in Kenya. At Fashion Today Magazine, we see a bright future ahead of this young lady making moves.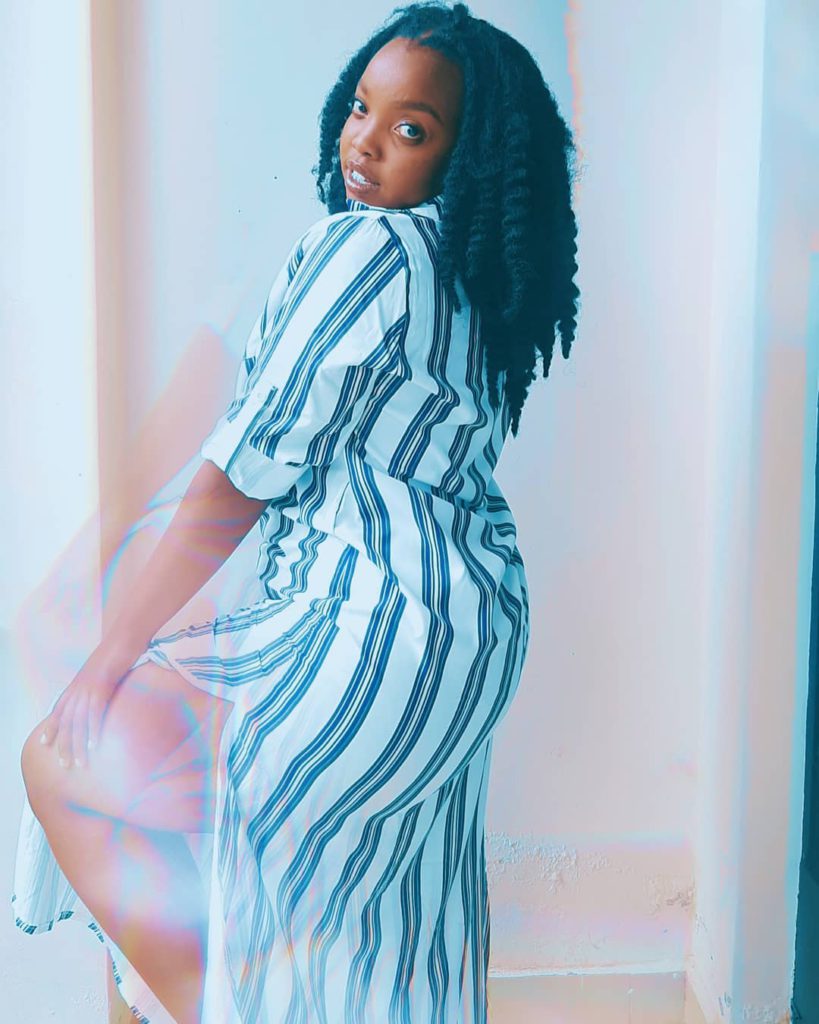 We had a virtual sit-down with her for a story session. One of the things that stood out is her soulful voice and we couldn't stop thinking, shouldn't she be on the radio? Other than that, Mary Erica is all about positive vibes and staying grounded, while reaching for the stars.
Enjoy this super-inspirational conversation.
Fashion Today: You've been gaining huge popularity with your dance videos. Have you always been a dancer growing up?
Mary Erica: Growing up, dancing was really my go-to thing on Saturdays. So, we used to prepare on Saturdays for the Sunday masses. This grew my interest and led me to audition in school team dance and games festivals. 
I also joined and formed dance groups while still in school. This is a process – it's still gradual – but I'm hoping to conquer it. 
FT: One of your projects recently is a music video – 'Danger Dinji' – by Movaz Dancers featuring the amazing Brandy Maina. How did it come about and how was the experience?
ME: I've always wanted to feature on a music video. Not just for anyone, but for someone I vibe with, you know? I'm a big fan of Brandy Maina. Working with her was one of the things I generally prayed and manifested for. 
Busy going with my day, as usual, I get a call from Brandy! When she told me about this shoot, I was like, yes! I heard the song and I was like, yes, yes, yes. 
The experience was amazing…got to meet amazing dancers. For every shoot, you come out with a different vibe…and with this, it was just out of this world. After getting this opportunity with Brandy, it really encouraged me to continue pressing on with my art.
FT: Lately, you've been serving body positive vibes through photoshoots and just embracing your form. How did you manage to achieve that level of self-confidence?
ME: My body is perfectly fine, even though it might not be to anybody else. I've received a lot of hate and rude comments about my body…which I have to hear and read. 
However, I've turned them into stepping stones which turned into the thick skin you see today…the self-confidence. It is really a journey and every single day, you unlock a new level. 
Also read: 9 Reasons Why Malaika Firth Is The African Queen Of Runway And Style
Just be patient and kind to yourself. It is a journey but it is really worth it.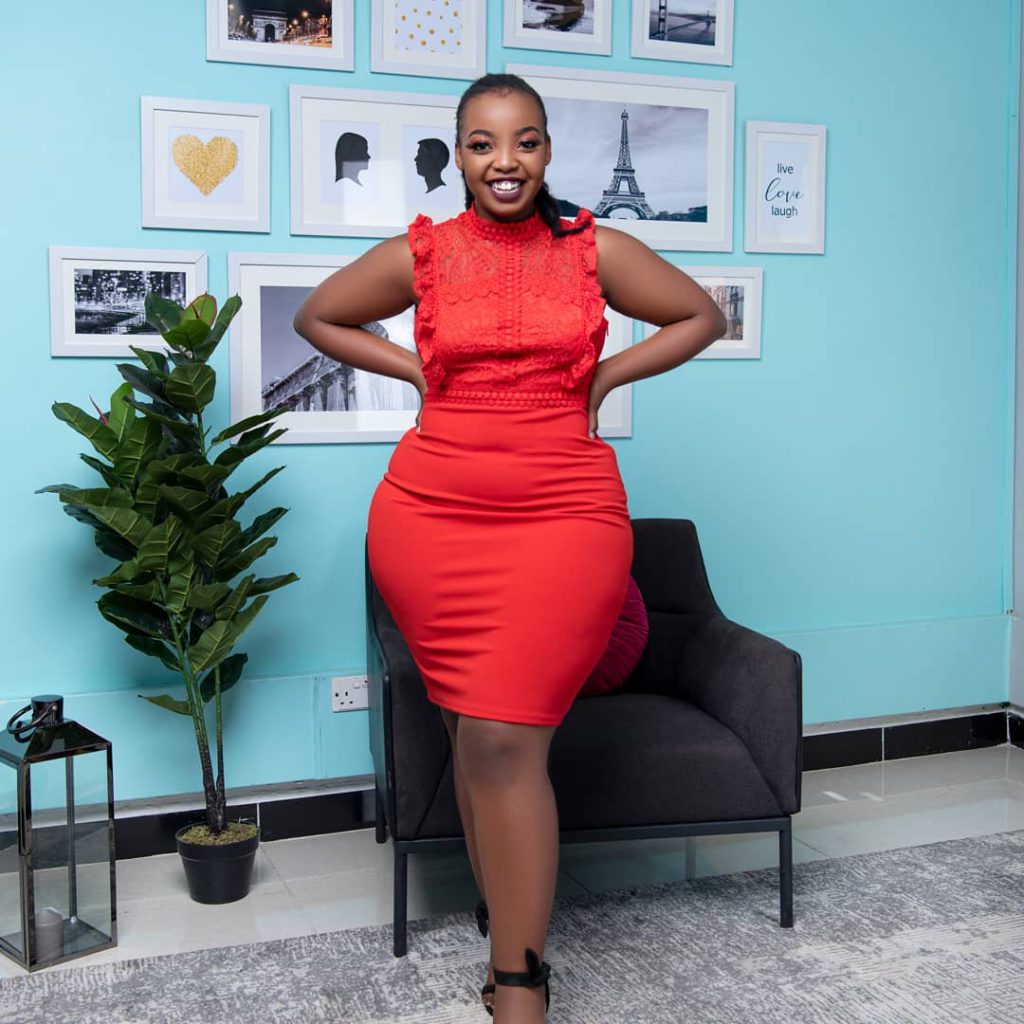 FT: Apart from dance, you're also an actress? Could you tell us about your passion…how it all started and how it has been so far?
ME: Acting started back in primary school. Believe me or not, you would never miss me in the buses, either going to drama or music festivals. Anything that dealt with arts, you'd find Erica number one. 
Later on, I was privileged to go to a high school that offered film. So I was exposed to this. We did screenplays, film, adverts…and this opened up my mind and made me see a bit of what the industry is like.
When I left high school, I just went for auditions. I got some, missed some. I got into scam jobs as well. Nonetheless, I've had my fair share of good times in the industry. I've worked with people with whom my younger self would look at me and say, 'Erica umeamua kuomoka?' 
I'm grateful for this opportunity. Even the challenges – the bad side of things – make you a stronger person. They've made me the person I am today.
FT: You're a brand ambassador for LG. How did you get the gig? 
ME: Without a destination in mind, you'll never know which path has the least resistance, the most cost-effective, and provides the best results. Just shoot your shot.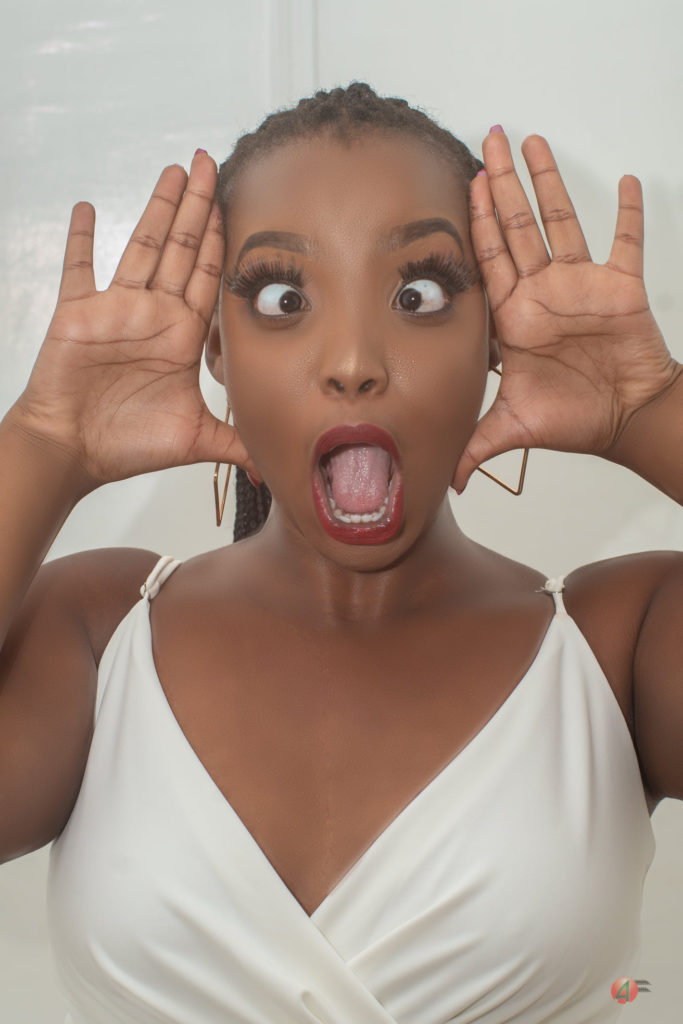 Send that proposal, always look for opportunities and keep producing content in the most creative way possible. You just have to go for the bag; secure the bag!
"Without a destination in mind, you'll never know which path has the least resistance, the most cost-effective, and provides the best results. Just shoot your shot," says Mary Erica.
FT: Who are some of your dream collaborators in content creation?
ME: I have always wanted to collaborate with the gorgeous Miss Nyawi. She is a plus-size body advocate and a style influencer. Let me tell you, the way she exudes positivity in her style is just amazing. 
Her content is top-notch you just enjoy watching. Another beautiful woman I'd love to work with is @yodancegirl_tbk. She is from South Africa. Through her dance videos, she inspires women of all body types to just love themselves. 
Also read: 10 Times Azziad Nasenya Looked Super Stylish
It warms my heart to see more plus-size women doing content and being confident with their bodies in the way they dress. Don't you think so, too?
FT: How do you deal with failure?
ME: Well, first of all, failure comes with all sorts of emotions…like sadness, shame, and just feeling undermined. Most of the time when this comes along, I just take a break and restrategize again.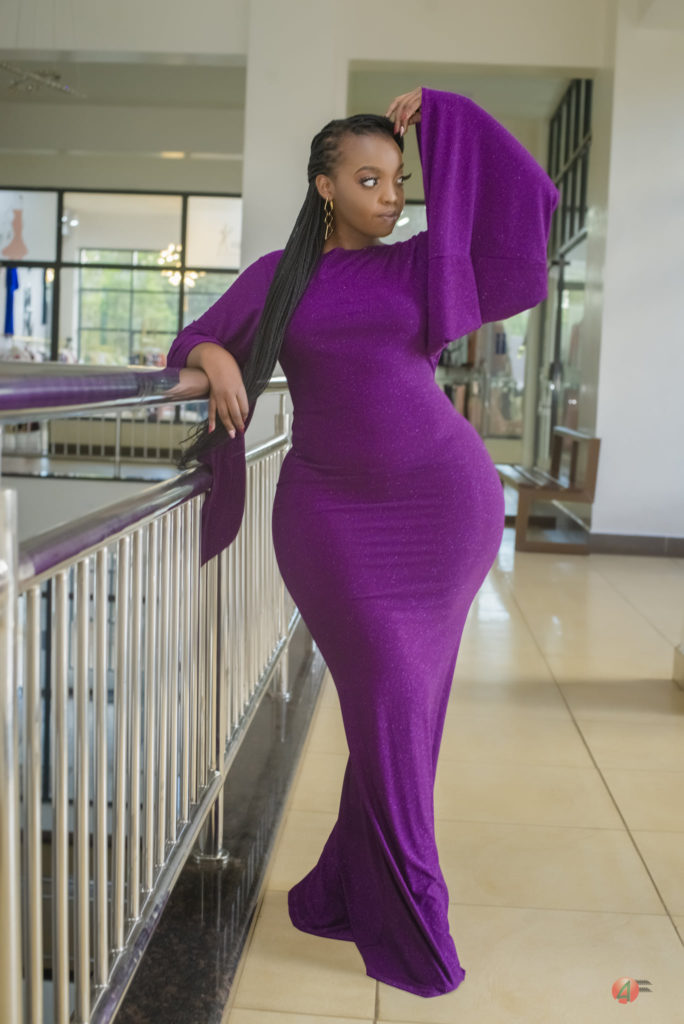 During this break, I allow myself to embrace all these emotions, you know. It is very important for you to let yourself go through this and feel all of it. It helps you to leave it behind.
You can then start to work on something new. By actually allowing yourself to feel this way, it's more of motivating yourself to work harder and look for better solutions.
You avoid finding yourself in the same situation. So I literally pause, break down, restrategize and keep moving.
FT: You've got some of the most supportive fans I've seen. However, there has to be that one person who has been your biggest supporter. Who could that be and what would you like to say to them?
ME: The person I want to give a big shout-out is  Aunty Tutus. Many people know her as Sue Mpole, Aunty Sue, Women Rep…but I call her mum. 
Also read: 8 Times Chloe x Halle Looked Stunning In Matching Outfits
What I have to tell her is, honestly, I am grateful for having you as a mother, for supporting me and my craft. For allowing me to go for gigs and shoots overnight…and just for letting me be me. Hopefully, one day you'll see my dreams come true.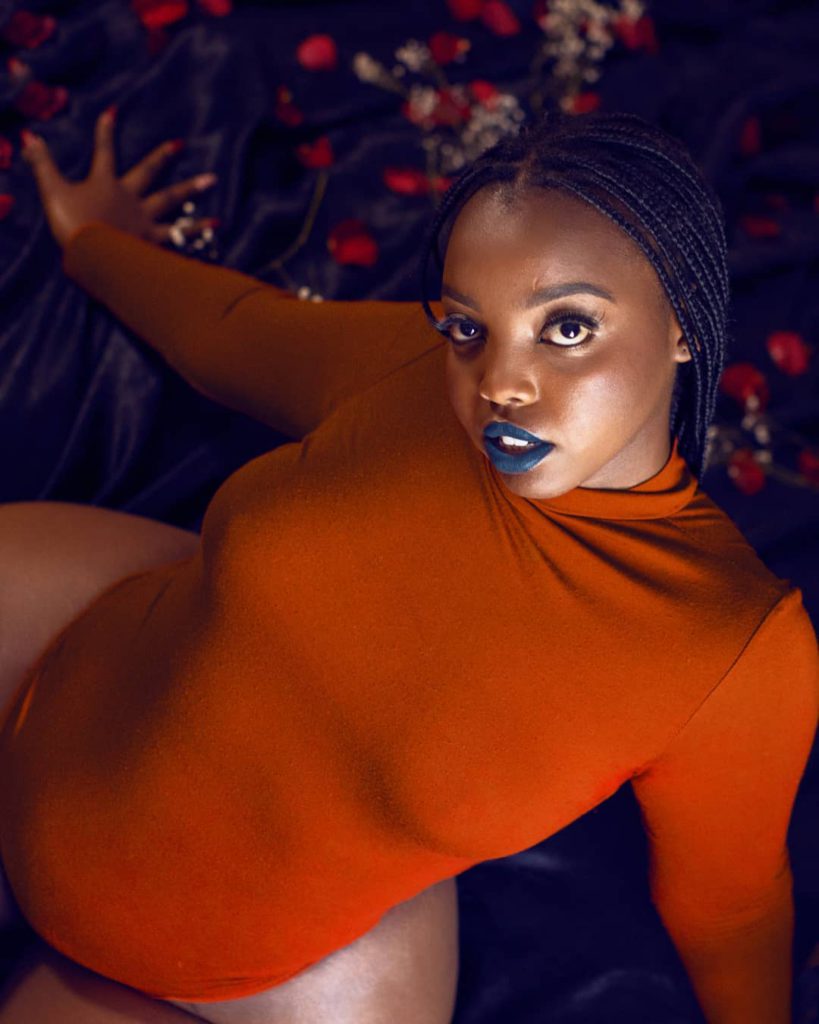 FT: Finally, what should your fans expect in 2021?
ME: A better version of myself  – not only in my craft – but also in my well-being, that is mentally, spiritually, and emotionally. Just as a whole being. And definitely more content. Manifesting for bigger gigs and brands this year. Last but not least, more vibes, more vibes, and more vibes. #PeddiWaMavibes is out.
​Good journalism costs a lot of money. Our effort ensures ​that we get to interview inspiring people that touch the lives of many while​ keeping you informed, educated and entertained.
For continued free access to life-changing, high-quality content, we ask you to consider making a modest support to this noble endeavour.
By contributing to ​Fashion Today​, you are helping to sustain a journalism of relevance and ensuring it remains free and available to all.
[paypal-donation]