She's had a major breakthrough in 2022 and has been trending on TikTok, Twitter, WhatsApp and other social media platforms. Carrie Wahu is the beauty who essentially made the Sprite campaign go viral.
We previously interviewed Carrie Wahu and had a candid conversation where she opened up about her journey. She spoke about her natural hair journey, as well as how she's become an influencer to reckon with.
"For my very first partnership. I just shot my shot. It was with this hair care company called Uhai Hair. I actually love their products. I just introduced myself, told them what I do and they believed in me which was great.," she revealed.
As the collaboration was a success, Carrie Wahu went on to work with fellow creatives on photoshoots, events, and much more.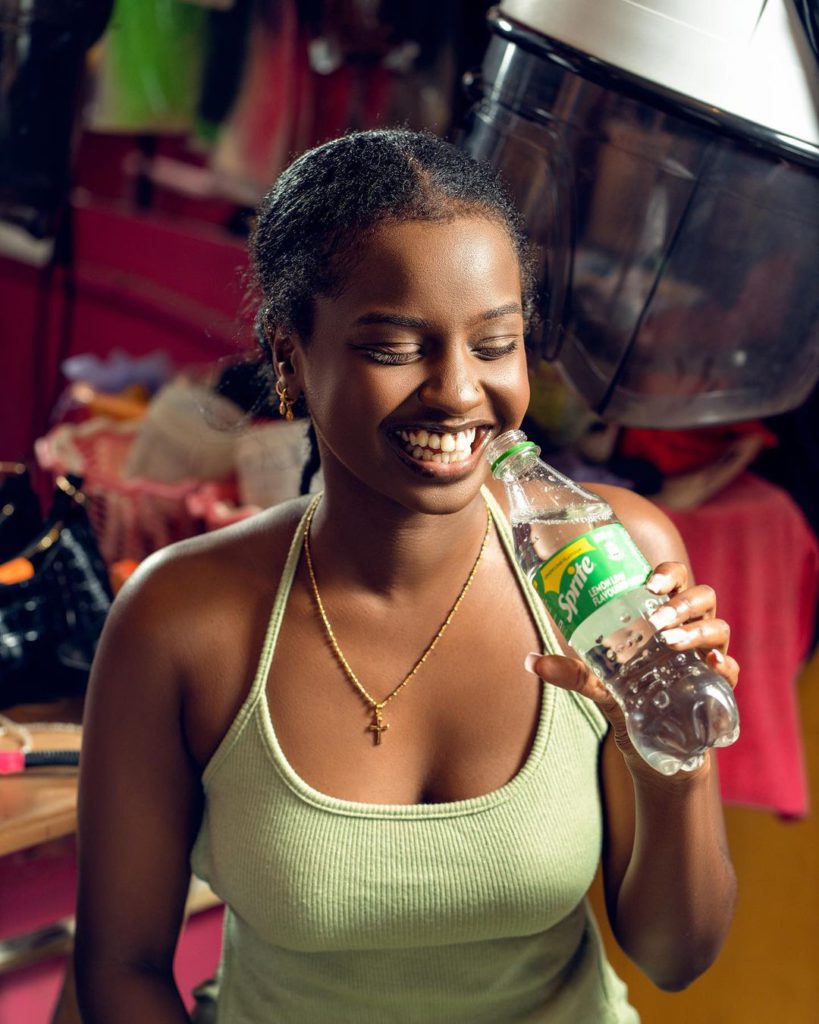 So far, Carrie has worked with other brands such as Jumia and The CocaCola Company. She's truly a fast-growing influencer that world-class brands are willing to work.
Read more: Carrie Wahu Biography (Age, Career, Net Worth And More)
On her Instagram page, her fans have thronged the comments section to express how they loved the campaign.
@rugurutanya This is AMAZING!!🤩🤩❤️❤️ so so happy for you!!!❤️
@cindyk003 Beautiful 😍
@foi____ Now Sprite is my fav because Carrie said so😩
@mumb._i The whole Kenya is SHAKING right now 😍😍😍😍
@envy.fransine You're such a cutieeee🥺❤️
@chelseaatieno YES MAAM!!! Get that bag!
The photoshoot was done by photographer Michael Brian, known as @casshis on Instagram. He covers portraits, fashion, and beauty. It was definitely a fantastic collaboration.
Here are more shots from the campaign: